John Albright
Managing Partner of Relay Ventures
John is a Co-Founder and Managing Partner of Relay Ventures. John has over 20 years of experience helping entrepreneurs shape their vision and capital plans for long-term, sustainable growth. John's tenure in finance spans both venture capital and private equity, where he has assisted entrepreneurs through all stages of the startup lifecycle, from seed financing to IPO and M&A. His ability to work alongside company management teams and offer guidance around hiring, governance, and scaling has been vital to the success of Relay's investments.
John is a Chartered Financial Analyst (CFA) and received his Bachelor of Business Administration degree from the Schulich School of Business. John is on the Board of Governors of OCAD University, the board of the Centre for Aging and Brain Health Innovation, and serves as an advisory board member to the Ryerson – Digital Media Zone. John is based in our Toronto office.

Jordan Banks
President of Rogers Media
Named one of Canada's 50 Most Powerful Business People by Canadian Business magazine as well as one of the 25 Most Influential Innovators in Canada by Financial Post magazine, Jordan is a well-respected leader in Canadian business and philanthropy.
Most recently, Jordan spent almost eight years as the Managing Director of Facebook and Instagram, Canada where he was responsible for leading and managing all of Facebook and Instagram's operations in Canada. During that period, Jordan also spent three years serving as Facebook's Global Head of
Vertical Strategy where he and his team were responsible for developing strategies and initiatives focused on transforming businesses in Facebook's key industry categories globally.
Prior to Facebook and through to today, Jordan is the Founder and Managing Partner at Thunder Road Capital, which he co-founded to provide investment and advisory services to early stage technology companies. Jordan was also the Chief Executive Officer of publicly traded JumpTV, a leading broadcaster of sports and international television over the internet. In 2008, JumpTV merged with
NeuLion Inc to become the world's leading online sports video and IPTV multi-platform provider. In 2018, Neulion was acquired by Ari Emmanuel's Endeavor.
Prior to joining JumpTV, Jordan served as the Managing Director of eBay Canada. As the second employee of the Canadian office, Jordan helped launch eBay Canada in 2000. Jordan and his team were ultimately responsible for growing the activity of Canadians on eBay to over one billion dollars in 2007, which accounted for approximately 25% of all Canadian e-commerce activity.
Before joining eBay Canada, Jordan managed the Licensing and International Business group at the National Hockey League Players' Association and, a lawyer by profession, Jordan also practiced corporate law at Goodmans LLP in Toronto.
Jordan is an active and dedicated member of the community. Over the course of the past two decades, Jordan has personally championed numerous efforts relating to raising money and awareness for Alzheimer's research and care. As part of that commitment, Jordan is the Co-Chair of the Canadian Centre for Aging and Brain Health Innovation, the Chair of DementiaHack, the world's foremost hackathon for Dementia, as well as sitting on the Board of Directors of the Tanz Centre for Research in Neurodegenerative Diseases.
In addition, Jordan sits on the Board of Directors of Cineplex, the Canadian Children's Literacy Foundation and the Hospital for Sick Children Foundation, as well as the Board of Advisors at OMERS Ventures.
Jordan was previously named one of Canada's "Top 40 Under 40" honouree as well as one of Hugo Boss' Canadian Men of Distinction. Additionally, Jordan was named one of "Canada's Leading Men" by the Weizmann Institute for Science for his contribution to the field of research in Alzheimer's disease.
Nav Bhatia
Toronto Raptors Superfan
Nav Bhatia is best known as the Official Toronto Raptor's Superfan. He has not missed a home game since the inception of the team in 1995. In 2015 Nav was also appointed the Raptor`s South Asian Community Ambassador role and asked to report to the Global Ambassador, Drake, as they look to spread the love of Basketball and the Toronto Raptor's. Nav owns two dealerships - Mississauga and Rexdale Hyundai, with Mississauga awarded the number one volume Hyundai dealer in Canada for 2013 and 2014 successively. Through his love of basketball Nav looks to change the perception of Sikhs and South Asians to the mainstream audience.
Kirsten Chapman
President of Indigo Books & Music
Kirsten Chapman is responsible for the Indigo brand, for creating awareness and advocacy and for driving customer engagement through retail and digital channels. As President, she oversees operations across all digital channels, customer insights, loyalty, programmatic marketing, and corporate affairs as well as leading the IndigoKids and IndigoBaby business. From 2000 through 2010 Kirsten held positions at Watt Design Group, Cott Corporation, Roots and Pistachio. From 2010 to 2012, Ms. Chapman was a retail strategist for the specialty retail consulting firm, Joe Jackman Brands. Ms. Chapman rejoined Indigo in January 2013 as Executive Vice President, Online and Mobile and then held the role of Chief Marketing Officer, and Executive Vice President of E-Commerce. Kirsten holds a Bachelor of Economics degree from McGill University and lives in Toronto with her husband and 3 children.
Dr. Ronald Cohn
President and CEO of SickKids
Dr. Ronald Cohn has served as President and CEO of the Hospital for Sick Children (SickKids) in Toronto, Canada since May 1 st , 2019. Dr. Cohn joined SickKids in September 2012 as the Chief of the Division of Clinical and Metabolic Genetics, Co-Director of the Centre for Genetic Medicine, and Senior Scientist at the SickKids Research Institute. He became the Inaugural Women's Auxiliary Chair in Clinical and Metabolic Genetics in April of 2013, and joined the department of Molecular Genetics at the University of Toronto. In 2016 he was appointed to the position of Chief of Paediatrics at SickKids, and Chair of Paediatrics at The University of Toronto.
Dr. Cohn received his medical degree from the University of Essen, Germany. After his postdoctoral fellowship at the Howard Hughes Medical Institute in the laboratory of Dr. Kevin Campbell, he moved to Baltimore where he was the first combined resident in paediatrics and genetics at the Johns Hopkins University. He subsequently joined the faculty of the McKusick-Nathans Institute of Genetic Medicine at Johns Hopkins where he became the director of the worlds; first multidisciplinary centre for Hypotonia, which has earned national and international recognition. Dr. Cohn was also the director of the medical genetics residency program at Johns Hopkins. He has received numerous awards including the David M. Kamsler Award for outstanding compassionate and expert care of pediatric patients in 2004; First Annual Harvard-Partners Center for Genetics and Genomics Award in Medical in 2006; and the NIH Young Innovator Award in 2008.
Over the last few years, Dr. Cohn has developed an interest in applying a concept of Precision Child Health to the care of children. His own research focuses on implementing genome editing technologies for the treatment of neurogenetic disorders.
Daniel Debow
VP Partnerships and Corporate Development of Shopify
Daniel Debow is the VP of Corporate Development at Shopify and a serial entrepreneur and investor based in Toronto.
Most recently, Daniel was CEO and founder of Helpful, a startup backed by Bessemer Ventures that was acquired by Shopify in 2019. Previously, Daniel was SVP, Emerging Technologies at Salesforce. Daniel was co-CEO / co-founder of Rypple, which was acquired by Salesforce in 2011. Prior to Rypple, Daniel was VP Marketing & Corp Dev for Workbrain, which was acquired by Infor in 2007.
Daniel is an early investor in over 50 technology companies including North, Layer6, Spell, Wealthsimple, Ritual, GoInstant, SkipTheDishes, Influitive, Clearbanc, Kindred, Kik, Borrowell, and Clio. In 2015 he was recognized as Canada's "Angel Investor of the Year".
Daniel holds a JD/MBA (Gold Medalist) from the University of Toronto, an LLM in Law, Science and Technology from Stanford University and a BA in Psychology from Western University. He is an Adjunct Professor at the Faculty of Law at the University of Toronto, Founding Partner of the Creative Destruction Lab at the Rotman School of Management, Founder of Root Down Studios, Partner of 42 Developments, and serves on the advisory boards of North, the Rotman School, Mount Sinai Hospital Foundation, The Lunenfeld-Tanenbaum Research Institute, OMERS Ventures and ScaleUp Ventures.
Daniel is a recipient of the Rotman School's Catalyst Award for Innovation and Entrepreneurship and the UofT Alumni Arbor Award. Daniel's views on technology have been featured in media such as Bloomberg, the CBC, the Toronto Star, and Forbes. He lives in Toronto with his wife and four children.
Arlene Dickinson
General Partner of District Ventures Capital
Dickinson is one of Canada's most renowned independent marketing communications entrepreneurs. As CEO of Venture Communications, her creative and strategic approach has turned the company into a powerhouse with a blue chip client list. She is also the CEO of District Ventures Capital a fund investing in Canadian companies in the food and health sectors.
Dickinson is best known to Canadians as one of the venture capitalists on the award-winning series Dragons' Den, an investor on The Big Decision, and a judge on Recipe to Riches. She is the author of two bestselling books --Persuasion, and her most recent bestselling release, All In.
Her success and leadership has been recognized with multiple honours and awards including Canada's Most Powerful Women Top 100 Award, the Pinnacle Award for Entrepreneurial Excellence, as well as being recognized with PROFIT and Chatelaine magazine's TOP 100 Women Business Owners Awards.
Dickinson is an Honorary Captain of the Royal Canadian Navy and is the recipient of honorary degrees from Mount Saint Vincent University,Concordia University,Saint Mary's University and NAIT. She is a recipient of the Queen Elizabeth Diamond Jubilee medal. She also sits on numerous public and private boards and is dedicated to giving back to her community and country.
Patrick Dovigi
CEO of GFL Environmental
Patrick Dovigi is the founder and chief executive officer of GFL Environmental Inc. ("GFL"), a Canadian multi‐sector environmental services company with headquarters in Vaughan, Ontario.Prior to founding GFL, Patrick served as President at Waste Excellence Corporation and has held Vice President positions at Brovi Investments and Right Lease, a construction equipment and automotive leasing company.
Patrick attended Toronto's Ryerson University, studying business management at the school. Patrick has held a number of Directors' seats on Boards including NGTV ("No Good TV"), a celebrity news channel, Ontario Waste Management Association and most recently, Environmental Research & Education Foundation.
Utilizing the experience and knowledge he gained from his previous endeavors, Patrick established GFL in 2007. GFL was born from Patrick's desire and drive to offer sustainability and innovation in the environmental services sector and has grown to provide a robust array of environmental services solutions in addition to their commercial and residential waste removal. Other services offered by GFL include institutional waste management, automotive and collision waste disposal, demolition, shoring, civil, excavation as well as soil remediation. GFL currently employs over 9000 people across North America. Patrick's entrepreneurial spirit has not only driven GFL expansion in to ten provinces across Canada and ten states in the US, it has also earned him recipient of 2017 Ernst & Young Entrepreneur of the Year Award, Power & Utilities & Environment. It is for this reason that the Company has also been acknowledged by the media as one of the continent's fastest growing environmental services companies.
Michael Friisdahl
President and CEO of Maple Leaf Sports & Entertainment
Michael Friisdahl is President and Chief Executive Officer of Maple Leaf Sports & Entertainment (MLSE). MLSE is one of the world's premier sports and entertainment companies as owners of the Toronto Maple Leafs (NHL), Toronto Raptors (NBA), Toronto FC (MLS), Toronto Argonauts (CFL), Toronto Marlies (AHL), Raptors 905 (NBA D-league) and Toronto FC II (United Soccer League) and hosts more than 3.8 million fans each year at its venues. MLSE owns multiple facilities and operates Air Canada Centre, Ricoh Coliseum, BMO Field, Lamport Stadium, Biosteel Centre and the MasterCard Centre for Hockey Excellence. MLSE's popular restaurants Real Sports Bar and Grill and E11even serve more than 3 million fans each year.
Michael started his career as an entrepreneur in the mid-1980s, building a successful travel wholesale business that merged to create The Holiday Network and become Canada's leading independent wholesaler, specializing in independent travel packages. As a Partner and President and CEO of The Holiday Network, he continued to grow the business until its acquisition by Thomas Cook Group plc (formerly MyTravel plc). At Thomas Cook he served as Chief Operating Officer of Thomas Cook Canada and later North America. Michael was then appointed CEO of Thomas Cook North America and a member of the international Group Executive Board of Thomas Cook Group plc.
Michael's currently serves on the board for Entertainment One (eOne) as well as the SickKids foundation cabinet. In addition, Michael is also on the fundraising committee at SickKids, responsible for raising $1.3 million to build a new Hospital building. Michael also serves as a member of the Mercedes-Benz Canada Advisory Council.
Michael and his wife, Aneta, have three children.

Sarah Fulford
Editor-in-Chief of Toronto Life
Sarah Fulford is the editor-in-chief of Toronto Life, an influential glossy monthly city magazine that publishes award-winning feature writing and expert service journalism.
When she took over the publication in January 2008, she was just 33 years old, making her one of the youngest editors of a major magazine in Canada. In 2010, Fulford successfully overhauled Toronto Life with a redesign that The Globe and Mail called "smart," "nuanced," and "a clear improvement."
She has won two Canadian National Magazine Awards for her writing and has contributed articles to publications such as The Globe and Mail, the National Post, and The Walrus.
Fulford is the Chair of the Toronto Public Library Foundation.
Brian Fulton
President and CEO of Mercedes-Benz Canada
Brian D. Fulton has been President & CEO or Mercedes-Benz Canada since May 2016. He is the first Canadian to hold this position since the company was founded in 1955.
Mercedes-Benz Canada Inc. employs approximately 1,200 people across the country and is headquartered in Toronto. Fulton and his team are responsible for the sales, marketing and service of Mercedes-Benz, Mercedes-AMG passenger vehicles and Mercedes-Benz Vans. Through a nationwide network of seven Mercedes-Benz own retail operations and 52 authorized dealerships, the company sold 49,758 vehicles in 2018. This positioned Mercedes-Benz as the top luxury manufacturer in Canada for the fifth consecutive year.
With a background in commercial vehicle and passenger car financing, Fulton has held leadership positions in Canada, the United States, and Asia.
Most recently, he was Vice President of Mercedes-Benz Financial Services USA, LLC (MBFS USA), where he oversaw operations and led a team of approximately 180 employees. During his tenure with MBFS USA, he was also a member of the Daimler Financial Services Americas Region executive leadership team. From 2012-14 Fulton was President and CEO of Beijing-based Mercedes-Benz Auto Finance China, where he was responsible for the overall financial services operations for China and Hong Kong. Prior to that, he was the President and CEO for Mercedes-Benz Financial Services Canada, where he oversaw a team of more than 100 people, managing the Mercedes-Benz Financial Services and Daimler Truck Financial portfolio. His previous appointment was as Managing Director of the Mercedes-Benz Financial Business Center in New Jersey, where he led financial services operations for the Eastern and Southern regions of the United States.
During his appointments in Canada and China, Fulton's organizations have been officially recognized as "Great Places to Work" by the Great Place to Work® Institute.
Fulton began his career in the automotive finance industry in 1985, after earning a bachelor's degree from Saint Mary's University in Halifax, Nova Scotia. He worked at Ford Motor Credit and Toyota Motor Credit before joining Mercedes-Benz Financial Services Canada in 1994 as an Assistant Region Manager.
He is married and has four children.

Jonathan Gitlin
President and COO of RioCan
As President and Chief Operating Officer at RioCan Real Estate Investment Trust, Jonathan Gitlin is responsible for the day-to-day execution of RioCan's corporate strategy, including overseeing the Trust's investments, leading its residential program, RioCan Living, and driving its $2 billion disposition program. With almost 20 years in the real estate industry, including his previous role as a real estate lawyer at a major Canadian firm, Jonathan brings a unique perspective to RioCan's vision, strategy and position in the marketplace. Over the past 13 years, Jonathan has a played a key role in the Trust's tremendous growth, helping form major strategic decisions that have enabled RioCan to evolve to meet changing market needs and, in turn, drive long-term unit-holder value.
Joanna Griffiths
Founder and CEO of Knix
Joanna Griffiths is the Founder and CEO of knix and knixteen, a brand that is reinventing intimates for real life. Since launching the company in 2013, Joanna has built knix into a global leader in the intimates' category while building a community of women who are passionately taking on life by breaking down the taboos and boundaries that get in their way. A knix item is now sold every 10 seconds, and the company has shipped over half million orders in the last twelve months alone.
Lucie Guillemette
Chief Commercial Officer of Air Canada
Lucie Guillemette was appointed Executive Vice President and Chief Commercial Officer in January, 2017, with overall responsibility for all of Air Canada's commercial strategies to support the airline's business objectives and continued drive towards sustained profitability. She has oversight for optimizing all commercial activities for the airline and its regional partners including network planning and management, revenue performance, marketing, branding, sales and distribution activities worldwide.
Lucie has been a member of Air Canada's executive team since 2008 when she was appointed Vice President, Revenue Management. In May 2015, she became Senior Vice President, Revenue Optimization, with responsibility for yield management, overall pricing strategies and simplification activities, and global sales and distribution activities.
Lucie began her career at Air Canada in 1987 as a Customer Service and Sales Agent. She subsequently joined the Passenger Marketing division in 1989, holding various positions in pricing, inventory control, product management and was appointed Director, International Products in 2000. She has since held a number of senior marketing and commercial positions including General Manager, Aeroplan Call Center Operations, and Senior Director, Network Management. Lucie was also Senior Director, Human Resources, where she had overall responsibility for the airline's employee services programs, comprising talent and performance management, recruitment and human resource services implementation, employee recognition, linguistics and diversity.
Lucie holds a Certificate in Public Relations from the Universite de Montreal, and Certificates in Management and in Airline Transportation, both from McGill University. She has also completed the "Programme de perfectionnement des Cadres" from the International Centre for Research and Studies in Management (CIREM-HEC Montreal)
In 2017, Lucie was a recipient of Canada's Most Powerful Women: Top 100 Award in the HSBC Corporate Executives Category.
Ziad HinDo
Chief Investment Officer of Ontario Teachers' Pension Plan
Ziad leads all aspects of Ontario Teachers' investment activities with oversight of the overall Investment Division. He is responsible for the global portfolio and strategy for all aspects Ontario Teachers' investment activities, including the real estate portfolio managed by wholly-owned subsidiary Cadillac Fairview, and its international offices in London and Hong Kong.
Ziad joined Ontario Teachers' in 2000, and has global experience in both public and private markets spanning multiple asset classes. He was most recently head of the Capital Markets group, a cross asset class, multi strategy platform that manages and enhances Ontario Teachers' policy portfolios while maximizing value add. His achievements during this time included the successful integration of two departments on the trading floor to execute a centralized trade strategy to support all of Ontario Teachers' investment groups.
Ziad earned a B.Sc. at the University of York, an M.Sc. from the University of Warwick, and is a CFA charterholder.
Ellis Jacob
President and CEO of Cineplex
Ellis Jacob is President and Chief Executive Officer of Cineplex. His 30 years of leadership in the motion picture exhibition industry has transformed the movie-going experience for Canadians. Mr. Jacob is a member of the Board of Directors at Toronto's Baycrest Centre for Geriatrics and is a member of the Board of Governors for Mount Sinai Hospital. Mr. Jacob is a Director of Cineplex Inc., the Movie Theatre Association of Canada and the Toronto International Film Festival and is the Chairman of the National Association of Theatre Owners (NATO). Mr. Jacob received the Global Cinema Innovation Award from the International Cinema Technology Association in 2019, was awarded the Most Innovative CEO award from Canadian Business Magazine in 2013, was recognized as Waterstone Capital's Most Admired CEO in the Enterprise Category in 2014 and was appointed to the Order of Canada for his contributions to the entertainment and movie exhibition industry, and for his voluntary and philanthropic endeavours in 2010.
Jordan Jacobs
Co-Founder, CEO and Managing Partner of Radical Ventures
Jordan Jacobs is Co-Founder, CEO and Managing Partner of Radical Ventures, a venture capital firm focused on investing in world-leading companies developing and applying deeply disruptive tech, with a particular focus on Artificial Intelligence. In May 2019 Radical launched a US $350 Million fund focused primarily on Series A investments, with LPs that include CPPIB, PSP Investments, Temasek, TD Bank Group, Wittington and Advance.
Jordan previously co-founded Layer 6 AI and was co-CEO prior to its acquisition in January 2018 by TD Bank Group where he joined as Chief AI Officer (Business & Strategy). Jordan is also a founder of the Vector Institute, a concept he devised and initiated with Layer 6 co-founder Tomi Poutanen and Professors Geoffrey Hinton and Richard Zemel. Jordan sits on the Board of Directors of the Canadian Institute for Advanced Research (CIFAR), which funds the research of Canada's Turing Award- winning artificial intelligence pioneers along with 400 leading scientific and humanities researchers globally, including 17 Nobel Prize winners. Jordan also mentors startups at the University of Toronto's Rotman Business School's Creative Destruction Lab, the world's largest AI accelerator program.
Jordan previously co-founded Milq, a cultural content discovery platform that was an early adopter of using machine learning for personalization, and has worked with organizations like the NBA, NY Times and Barnes & Noble. Jordan also founded SpyBox Media, through which he developed and partnered with Elton John's Rocket Pictures to executive produce the TV series Spectacle. Hosted by Elvis Costello, the Emmy- nominated, NY Times Top 10 TV series features guests including Bono and The Edge of U2, Bruce Springsteen, Renée Fleming, Lou Reed, Diana Krall and Herbie Hancock.
Jordan spent 15 years as a tech and media lawyer, and received his JD from Osgoode Hall Law School in Toronto, where he was admitted at age 19.
Michael Katchen
Co-Founder and CEO of Wealthsimple
Michael Katchen is Co-Founder and CEO of Wealthsimple, Canada's leading online investing service. Wealthsimple launched in September 2014 and quickly established itself as a fintech leader in Canada. In just over two years, it has grown to manage over $1 billion for 30,000 people in Canada, the U.S.A., and the U.K. Prior to founding Wealthsimple, Michael led product and marketing at 1000memories, a Y Combinator startup that was acquired by Ancestry.com in 2012. Michael started his career at McKinsey & Company where he advised clients in finance and technology.
Michael has been called an Industry Mover by the Financial Post, a Change Agent by Canadian Business Magazine, and one of Toronto's 50 most influential people by Toronto Life. He won Entrepreneur of the Year at the Canadian Startup Awards in March 2017, is a winner of a 2016 EY Entrepreneur Of The Year Award, and was named one of Canadas Top 40 Under 40 by Caldwell Partners International. Michael is a member of the Canadian Business Council.
Deepak Khandelwal
Chief Client Experience Officer of CIBC
Deepak Khandelwal is Senior Executive Vice-President and Chief Client Experience Officer at CIBC. As part of CIBC's focus to further embed a client-first culture across the bank, he is responsible for client experience strategy as well as end-to-end management of all client experiences, key operations and enterprise process programs. Deepak is a disciplined, process-oriented problem solver who has a deep passion for delivering a great client experience. He is also an exceptional manager of people and has earned a solid reputation for his client-first approach. Prior to this role, Deepak was CIBC Group Head, Client Connectivity and Innovation. Before joining CIBC, he was Chief Customer Officer at Rogers, responsible for all client experience functions including service strategy, contact centres, field operations, go-to-market and digital client channels.
Deepak also held the position of VP, Global Customer Experience at Google Inc. where he transformed Google's client experience, resulting in a 100 percent improvement in their client satisfaction scores. Before Google, Deepak worked at McKinsey & Company for 15 years where he co-founded their global customer care practice and worked with over 200 client care centres to address service strategy and process improvements.
Deepak has a Master of Business Administration from Ivey Business School (Western University) and received his Bachelor of Science in Electrical Engineering from the University of Saskatchewan.
Yongah Kim
Senior Partner of McKinsey & Company
Yongah Kim is a Senior Partner at McKinsey & Company based in Toronto. She has been with McKinsey for 23 years and has worked across Asia, in the US and currently in Canada. She is the leader of the Canadian Insurance Practice and co-leader of the Canadian Healthcare Practice. She is also a core leader in the North America Banking Practice, leadership member of the North America Insurance Practice Accelerator group and is the co-leader of the Growth Tribe in Banking at McKinsey.
Yongah transferred to McKinsey's Toronto office in May 2015 from McKinsey's Seoul office in South Korea. She moved with her family and committed to serving Canadian and US companies. She works extensively with Canadian and US financial institutions on a wide range of topics. She served on the Global Partner Election Committee for 7 years and was also the co-chair of this committee. Before transferring to Canada, she was head the Korean Finance Practice and head of the Korean Healthcare Practice. She has the distinction of being the first Korean woman elected to Partner and Senior Partner at McKinsey.
Since joining the firm in 1996, Yongah has led or contributed to a wide range of client projects spanning corporate strategy, marketing, sales, operations, and organizational performance. She has served many leading conglomerates, multi-national companies across Asia, Canada and the US across multiple industries. While her main industry focus is the Financial sector, she also has deep experience across many sectors including healthcare, pharmaceutical, consumer electronics, heavy industry and construction. Yongah is a recognized thought leader on business and social issues, particularly those relating to Finance, Healthcare and female leadership.
In the Finance area, she has been working extensively with banks and insurance companies in Asia and North America on wide range of topics including strategy, digital and analytics, marketing, M&A, change management and performance transformation programs. During the Financial crisis in Korea, she worked with the government to evaluate the business soundness and the financial stability of the nation's merchant banks. She was a member of the World Economic Forum's Global Agenda Council for Korea, a member of the Strategy Advisory Committee of the Korean Ministry of Finance and Planning and member of the Financial Advisory Committee for the Mayor of Seoul City. She frequently lectures at leading universities, industry forums and international conferences on issues of leadership, the state of the finance industry, and the quest to develop global talent.
On the Healthcare side, she co-authored a book on Korean healthcare reform and was the founding member and a steering committee member of the Advanced Healthcare Management program (the leading hospital management program established by the Korean Doctor's Association and Seoul National University Hospital, Korea's leading Academic Medical Center)
Lisa Lisson
President of FedEx Express Canada
Lisa Lisson is president of FedEx Express Canada based in Mississauga, ON. She leads a team of 6,000 employees at more than 60 locations coast-to-coast, delivering customer-focused international and domestic shipping solutions.
Lisa joined FedEx Express as an associate marketing specialist in 1992. She quickly progressed and, in 2003, was appointed vice president of sales, marketing and corporate communications. She was appointed to her current role in October 2010. Lisa is the first Canadian and first female to hold the post of president.
Under her leadership, employees have ranked FedEx Express as one of Canada's best places to work, with a top-ten ranking on the 2013 Aon Hewitt Best Employers in Canada list. Lisa's focus on service excellence and community engagement has also given FedEx a place among the 20 most respected brands in Canada.
In 2012, Lisa was inducted to the Women's Executive Network list of Canada's Most Powerful Women: Top 100. She was also awarded the Queen Elizabeth II Diamond Jubilee Medal in recognition of her achievements and work in the community.
Lisa is a devoted mother of four children. She is passionate about access to quality healthcare for all children and, in 2013, she joined the Board of the Hospital for Sick Children Foundation.
Lisa holds a Bachelor of Commerce (Hons), University of Guelph and is a member of the Canadian Council of Chief Executives.
Dave McKay
President and CEO of RBC
Dave McKay is President and CEO of RBC, Canada's biggest bank, and one of the largest in the world based on market capitalization. He is reimagining the future of financial services to help RBC's clients thrive and communities prosper.
An unwavering champion of innovation, big ideas, and creativity, Dave is a leading force behind RBC's investments in artificial intelligence and machine learning to help unlock the insights and power of data for clients. In his home market, he is a passionate advocate for Canada's future prosperity and preparing youth for the future of work through the support and development of RBC Future Launch, a 10-year, $500 million commitment to help young people build the skills required to succeed in a changing world.
Dave joined RBC in 1983 as a co-op student in computer programming before moving to the organization's retail banking arm. He then held progressively senior roles in retail and business banking, group risk management, and corporate banking. He became Group Head of Canadian Banking in 2008. During his tenure leading the division, Dave helped reinvent the bank's retail operations, introducing new technology that has enabled RBC to adapt and evolve to rapidly-changing consumer demands.

Michael Medline
President and CEO of Sobeys
Michael Medline is President & Chief Executive Officer of Empire Company Limited (Empire) and its wholly-owned subsidiary Sobeys Inc., a leading Canadian grocery retailer and food distributor.
Mr. Medline is a proven leader with a strong track record of success in Canadian retail. He was appointed President & CEO of Empire in January 2017 after more than 15 years in a variety of senior retail leadership positions at Canadian Tire Corporation (CTC), including as that organization's President & Chief Executive Officer. Mr. Medline began his career working with the Ontario Securities Commission in 1989, followed by two years practicing law with McCarthy Tétrault. He was Corporate Counsel for PepsiCo Canada before moving to Abitibi Consolidated Inc. where, between 1994 and 2001, he held a variety of roles including Senior Vice President, Strategy and Corporate Development.
Active in the community, Mr. Medline serves as a member of the Board of the SickKids Foundation, is on the Board of Governors for Canada's Sports Hall of Fame and was previous Chair of the Retail Council of Canada. Mr. Medline has completed the Directors Education Program at the Rotman School of Management; holds an MBA from Raymond A. Mason School of Business, William & Mary; an LL.B. from the University of Toronto, and a BA from Western University.
Joe Mimran
Fashion Designer and Entrepreneur
Joe Mimran is a retail, fashion, and business pioneer who has founded some of Canada's most iconic brands: Joe Fresh, Club Monaco, Caban and Alfred Sung. He's now a Dragon on CBC's hit show Dragons' Den.
In 1985 he founded Club Monaco successfully expanding the store network across Canada, United States and internationally. In 2000 he sold the company to the Ralph Lauren Corp. which to this day has maintained the design ethos of the brand.
As founder and former Creative Director of Joe Fresh, Joe Mimran oversaw the brand's design and retail concepts, and made it Canada's second largest apparel brand. Mimran conceived the Joe Fresh brand, for Loblaw Companies, with a vision of well-designed, well-priced clothes for a broad audience. It was launched in 2006, in 40 supermarket locations. Today, Joe Fresh is sold in approximately 350 stores in Canada and internationally.
In 2001, Mimran founded Joseph Mimran & Associates, a consulting firm that worked with global retailers, such as Woolworths in South Africa, Saks Fifth Avenue in the United States, and Coles in Australia. In 2003, Loblaw tapped Mirman to design home products for President's Choice, followed by all general merchandise categories by 2009.
During his time as Chairman of the Fashion Design Council of Canada, Mimran helped grow Toronto Fashion Week which was eventually sold to IMG. Mimran was the honorary Chairman of the inaugural Canadian Arts and Fashion Awards, and the recipient of the Canadian Style Award. He has also been recognized with The Design Exchange award along with his wife, Kimberley Newport-Mimran, the co-founder of Pink Tartan. He has recently been inducted into Canada's Marketing Legends Hall of Fame.
He's been featured in publications including The New York Times, Bloomberg BusinessWeek, and The Globe and Mail. A patron of the arts, Mimran's philanthropic activities include support of the Art Gallery of Ontario, the Montreal Museum of Fine Arts, Is a Luminaire for Luminato Arts Festival. Mimran is active in supporting other causes such as Reena, has acted as Chair to numerous causes such as SNAP in support of ACT, and Canfar.
He is also a founding partner of Gibraltar Ventures and Chairman and Co Ceo of Gibraltar Growth a public company trading on the TSX.

Joe Natale
President and CEO of Rogers
Joe Natale joined Rogers as President and Chief Executive Officer in April 2017. He leads a team of 26,000 Canadians who serve 98% of Canadians through its wireless, residential, media and sports businesses. Rogers has a market capitalization of $36 billion. Prior to joining Rogers, Joe was President and CEO at TELUS. He joined the company in 2003, holding a number of senior positions including President of Enterprise Solutions, President of Consumer Solutions and Chief Commercial Officer. Prior to 2003, Joe was a senior partner at KPMG and held successive leadership roles within KPMG. He joined KPMG after it acquired the company he co-founded, PNO Management Consultants Inc., in 1997. As a consultant, Joe specialized in strategy and business transformation services. Joe also devotes his efforts to the communities he serves. He currently sits on the Board of Trustees at The Hospital for Sick Children and is actively involved with the CivicAction Leadership Foundation. He is a past recipient of Canada's Top 40 under 40 Award. He holds a Bachelor of Applied Science degree in Electrical Engineering from the University of Waterloo. Joe lives in Toronto with his wife and children.
Michele Romanow
Co-Founder and President of Clearbanc
Tech titan Michele Romanow is an engineer and a serial entrepreneur who started five companies before her 33rd birthday. Michele is the co-founder of Clearbanc, which invested more than $150 million in 500 companies in 2018 with plans to invest $1 billion in 2019. She previously co-founded SnapSaves, which was acquired by American tech giant, Groupon in 2014. Michele was also the co-Founder of Buytopia.ca, which acquired ten competitors including Shop.ca and WagJag and was ranked #3 on the Profit Hot 50 list of fastest growing companies. She's ranked in WXN's "100 Most Powerful in Canada" and listed as the only Canadian on Forbes magazine's "Millennial on a Mission" list.
Michele is a prolific angel investor and the winner of Angel Investor of the Year award. She co-founded the Canadian Entrepreneurship Initiative with Richard Branson to encourage entrepreneurship.
Michele has created digital solutions for many of the world's leading brands, including P&G, Netflix, Starbucks, and Cirque du Soleil. She began her career as the Director of Strategy for Sears, where she led apparel growth — a $2.5 billion category at the time.
In the media, Michele's work has been profiled in Forbes, Canadian Business, The New York Times, The Globe and Mail, and Chatelaine.
During her Civil Engineering undergrad at Queen's University, Michele founded The Tea Room, the first zero-consumer-waste coffee shop. At Queen's, she was given the Queen's Tricolour — the highest honour awarded by the university — and, after completing her Queen's MBA, she founded Evandale Caviar, a vertically integrated commercial fishery.
Michele is a director for Vail Resorts (NYSE: MTN), Freshii (TSX: FRII), League of Innovators, Queen's School of Business and Shad International - a transformational program that develops the entrepreneurial potential of exceptional Canadian youth.
Michele is a Calgary native and currently splits her time between Toronto and San Francisco.

Mark Saunders
Toronto Chief of Police
Chief Mark Saunders is in his 36th year with the Toronto Police Service and was appointed Chief on May 20, 2015. Over the course of his career, Chief Saunders has gained extensive experience in a wide range of policing functions, including Primary Response, Specialized Operations, Homicide, Corporate Support, and Community Safety. During his tenure as Deputy Chief, he created and operationalized the "C3" Unit, whose mandate is to investigate cybercrime and provide technology based investigative support throughout the Service.
As a career officer who moved up through the ranks, Chief Saunders has firsthand experience of how changing social landscapes affect policing and community safety. A vocal proponent of the Service's need to adapt to the changing environment, he is spearheading the modernization of the Toronto Police Service - a long-term vision that sees a return to neighbourhood policing, demonstrates public service excellence, increases public safety through community partnerships, and understands and focuses on the increasingly complex needs and issues facing society today.
In keeping with his philosophy of community engagement and partnership, Chief Saunders is active in community organizations, and advocates for Toronto's youth, disenfranchised and marginalized members of the community, victims of crime, and the Special Olympics.
The Chief represents the Service on numerous committees and associations that address public safety issues on local, provincial, national and global levels, including the Major Cities Chiefs Association (MCCA), Police Executive Research Foundation (PERF), National Coordinating Committee on Organized Crime (NCC), and the International Association of Chiefs of Police (IACP). He is also a member of the executive committee for the Criminal Intelligence Services Ontario (CISO), Combined Forces Special Enforcement Unit (CFSEU), and is the Past President of the Leadership in Counter Terrorism (LinCT) Alumni Association.
In recognition of his many contributions to policing and service to the community, he is the honoured recipient of numerous awards including the Officer of the Order of Merit of the Police Forces, the Queen Elizabeth Diamond Jubilee Medal for Outstanding Community Contributions, and the Black Canadians Award for Public Service.
Som Seif
President and CEO of Purpose Investments
Som Seif is the founder and chief executive officer of Purpose Investments Inc., an innovative and leading institutional and retail investment manager. Through Purpose, Som is building on his vision of empowering investors with the tools to build more resilient portfolios. Under his leadership, the company works to develop innovative solutions to investment problems in a rapidly changing investment world, including some of the highest-quality investment strategies, affordable and accessible alternative strategies and risk-managed products.
Prior to starting Purpose, Som founded Claymore Investments in January 2005 and served as president and CEO, leading the implementation of the company's business development and corporate strategies. Over its seven years of operation, Som organically grew Claymore to $8 billion in assets, before being sold to BlackRock Inc. in March 2012.
Som is a Chartered Financial Analyst and has a Bachelor of Applied Science with an emphasis on Industrial and Systems Engineering from the University of Toronto. In 2011, he was recognized for his vision and leadership by Caldwell Partners International with a Top 40 Under 40 award. Som has a strong commitment to community and is currently a member of the Sunnybrook Hospital Foundation Board, Chair of the Art Gallery of Ontario Corporate Development Committee, a member of the Art Gallery of Ontario's Foundation Board and University of Toronto Mechanical & Industrial Engineering Advisory Board, and a board member of The Next 36.
Rebecca Shropshire
Head of Agency Development, NA of Facebook and Instagram
Rebecca Shropshire is currently Head of Agency Development at Facebook where she works with Canada's top advertising agencies to help organizations drive business growth and transformation in this increasingly dynamic, mobile-first world. Over the course of her career Rebecca has worked in strategic planning, marketing, operations, innovation, digital media and ad technology at organizations like Labatt Breweries, the Toronto Star, Interpublic, Astral Media and the Canadian Broadcasting Corporation. She has a track record of developing and launching new products and revenue opportunities for media and ad tech companies. In recent years she has been largely focused on solving a myriad of operational challenges facing companies looking adapt to and thrive in a digital world. Outside of work, Rebecca is a voracious reader, determined idealist, and dedicated mother to her 3 year old daughter Kira whose life is a testament to the great work that the doctors at SickKids do every day.
Dr. Vicky Stergiopoulos
Physician-in-Chief of CAMH
Dr. Vicky Stergiopoulos, MHSc, MD, FRCPC, is a Clinician Scientist and the Physician-in-Chief at the Centre for Addiction and Mental Health. She is also a Professor and Vice Chair Clinical and Innovation in the Department of Psychiatry at the University of Toronto. Her clinical and research activities focus on the development and evaluation of interventions to address the needs of people who are homeless and of those who are frequent users of mental health services. She has a great interest in the redesign of our health system for the purpose of system improvement, in partnership with service users.
Raquel Urtasun
Chief Scientist and Head of Uber ATG
The Chief Scientist of Uber ATG and the Head of Uber ATG Toronto. She is also an Associate Professor in the Department of Computer Science at the University of Toronto, a Canada Research Chair in Machine Learning and Computer Vision and a co-founder of the Vector Institute for AI. Prior to this, she was an Assistant Professor at the Toyota Technological Institute at Chicago (TTIC), an academic computer science institute affiliated with the University of Chicago. She was also a visiting professor at ETH Zurich during the spring semester of 2010. She received her Ph.D. degree from the Computer Science department at Ecole Polytechnique Federal de Lausanne (EPFL) in 2006 and did her postdoc at MIT and UC Berkeley. She is a world leading expert in AI for self-driving cars. Her research interests include machine learning, computer vision, robotics and remote sensing. Her lab was selected as an NVIDIA NVAIL lab. She is a recipient of an NSERC EWR Steacie Award, an NVIDIA Pioneers of AI Award, a Ministry of Education and Innovation Early Researcher Award, three Google Faculty Research Awards, an Amazon Faculty Research Award, a Connaught New Researcher Award, a Fallona Family Research Award, an UPNA alumni award and two Best Paper Runner up Prize awarded at the Conference on Computer Vision and Pattern Recognition (CVPR) in 2013 and 2017 respectively. She was also named Chatelaine 2018 Woman of the year, and 2018 Toronto's top influencers by Adweek magazine.
Joana Vicente
Executive Director and Co-Head of the Toronto International Film Festival
Joana Vicente is the Executive Director and the Co-Head of the Toronto International Film Festival. She previously served as the Executive Director of the Independent Filmmaker Project (IFP) as well as the Made in NY Media Center by IFP. Vicente is an Academy Award-nominated producer of over 40 feature films by acclaimed directors. Vicente is also recognized as a leading figure of the digital film revolution. Her pioneering digital production companies Blow Up Pictures and HDNetFilms, which she launched with partners Jason Kliot, Mark Cuban, and Todd Wagner, ushered in a new era of digital filmmaking that transformed the landscape of American independent film production and distribution. Vicente was named by Variety as one of the 60 Most Influential People in New York, and was named to Variety's Women's Impact List twice. She is a recipient of the "Made in New York Award," which recognizes those who have made significant contributions to the growth of NYC's media and entertainment industries. Before turning her attention to film, Vicente served as a press attaché for the Portuguese delegate to the European Parliament and a radio news producer for the United Nations.
Vinay Virmani
Partner and Chief Content Officer of Uninterrupted Canada
Vinay Virmani is a graduate of Toronto's York University, known for its progressive programs in media, arts and performance. Also a student of the esteemed Lee Strasberg Theatre & Film Institute in New York City, Vinay is the Founder of the Toronto film and TV production company First Take Entertainment.
The young creator has written and starred in a number of films including 2011's comical hockey flick Breakaway and 2014's highly acclaimed Dr. Cabbie, where he showcased talents in acting, writing and co-production. The film broke the Canadian record for audience numbers on opening day and was an international success.
Vinay has also starred in the TIFF 2015 film The Steps and been involved with screenplay and production on recent films like Little Italy, The Grizzlies, Two Lovers and a Bear, as well as memorable titles like Deepa Mehta's 2005 political drama Water and the popular Bollywood Hollywood.
Featured as a panelist on CBC's Canada Reads and the annual Battle of the Books, the creative visioneer has broken social, cultural and professional barriers in a highly competitive industry that continues to surprise us.
His deep connection to film and experience in acting, writing and production were elemental in the creation of First Take Entertainment. Driven by the belief that diversity in storytelling is the future of the film industry's ability to give life to real stories that span time and culture, First Take Entertainment was created in the spirit of connecting people to compelling stories no matter where they are in the world.
As the content industry continues to evolve, so does Vinay's vision. His latest appointment as Partner & Chief Content Officer with Uninterrupted, the joint venture founded by LeBron James and Maverick Carter marks an industry turning point as the highly publicized expansion moves into the Canadian market accompanied by a partnership with Drake.
Vinay's latest role with Uninterrupted brings promise to the country's most celebrated and diverse group of athletes. Uninterrupted is a valuable creative endeavour that will offer athletes the right platform to share their unique stories and authentic experiences with an audience that's ready to be inspired.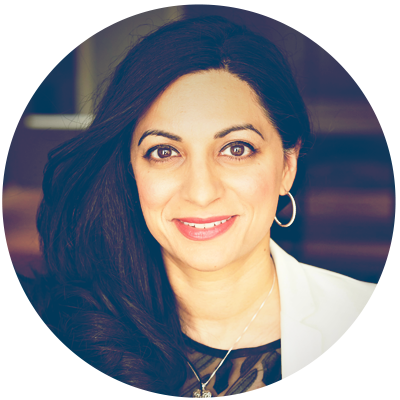 Natasha Walji
Director of Google Canada
Natasha Walji is the Director for Tech, Government, Entertainment & Telecom at Google Canada. Natasha has been at Google for ~10 years, and prior to Google was at McKinsey for 4.5 years and a software developer for 4 years. At Google, she has held local & global roles in Strategy, Operations, Finance and Sales in New York and Toronto. Natasha serves on the board of Ronald McDonald House Canada. She holds a BSc. in Computer Science from the University of Victoria, an MBA from Yale University and an MSt. in Sustainability Leadership from the University of Cambridge. Natasha was recognized as one of Canada's Top 100 Most Powerful Women by the Women's Executive Network in 2016.
Aaron Zifkin
Managing Director of Lyft Canada
Aaron Zifkin is the Managing Director of Canada at Lyft where he oversees all business operations, including growth of emerging markets, driver and passenger acquisition, customer and community outreach, strategic partnerships, sales and marketing. Aaron is committed to Lyft's vision of reducing individual car ownership and increasing car occupancy in order to affect positive change for the future of our cities. Lyft's core values are inherently Canadian values, and one of Aaron's top priorities is bringing Lyft's values of diversity and inclusion to the forefront in Canada, with a focus on the communities in which Lyft operates. Prior to his current role, Aaron joined Airbnb in 2014 as the first Canadian employee to spearhead the company's growth in Canada, as the Country Manager. Under Aaron's leadership, Canada became a leading growth market globally for Airbnb, which led him to be tapped to run the Americas Operations at Airbnb.
Aaron is recognized as a leader in the sharing economy, growth expert and a believer in companies that put people as the driving force behind their mission.